Fall protection is the most important safety aspect of working at height. At Premsafe, we offer a full range of fall prevention solutions and services which lets us find the right option for you and your team, adapting our expertise to make your workplace safer.
Here at Premsafe, we can offer our clients a suite of fall protection systems and services that not only protects maintenance and surveying personnel from falls from height, but also protects you from falling foul of current fall protection and safety legislation.
The introduction of roof mounted plant, coupled with manufacturers of roofing systems insistence on periodic maintenance for continuity of warranties, increases the frequency of access and exposure to potential falls from height. Consequently, almost all roofs have a requirement for periodic access. As a result, where working at height cannot be avoided, measures must be employed to prevent falls.
By talking to Premsafe about your safe access requirements, you can rest assured that you are dealing with professionals who understand the current health and safety legislation and the requirements surrounding it. Furthermore, as no two buildings are the same, we will work with you to ensure that you have the correct fall protection solution to suit your individual requirements, tailored to its specific need and purpose and that's why we are able to offer: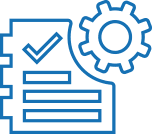 Survey and Report
We can visit your site, discuss your individual requirements and advise on the best solution for your workplace and budget.

Testing and Recertification
Fall protection systems must be tested on an annual basis. Our trained installers can test and recertify your system to ensure their ongoing safety for use.

Design and Installation
Our in-house design team work hard on designing the most cost effective solution and then have it fitted by trained, experienced professionals.