Premsafe systems offer a wide range of Safety Line systems that provide personal fall protection in working at height areas where a collective measure is not a feasible option.
Fall Arrest & Restraint Safety Line Systems
We provide a vast selection of Fall Arrest and Fall Restraint systems which provide personal fall protection when working at height.
At Premsafe, our expert work at height team is able to provide specialist advice on which type of system is most acceptable for a specific program of work. We offer a variety of fall arrest and restraint safety line systems including:
All our fall arrest and restraint security point systems are fully compliant with all the relevant standards and are installed to the maximum standard to provide a secure working environment.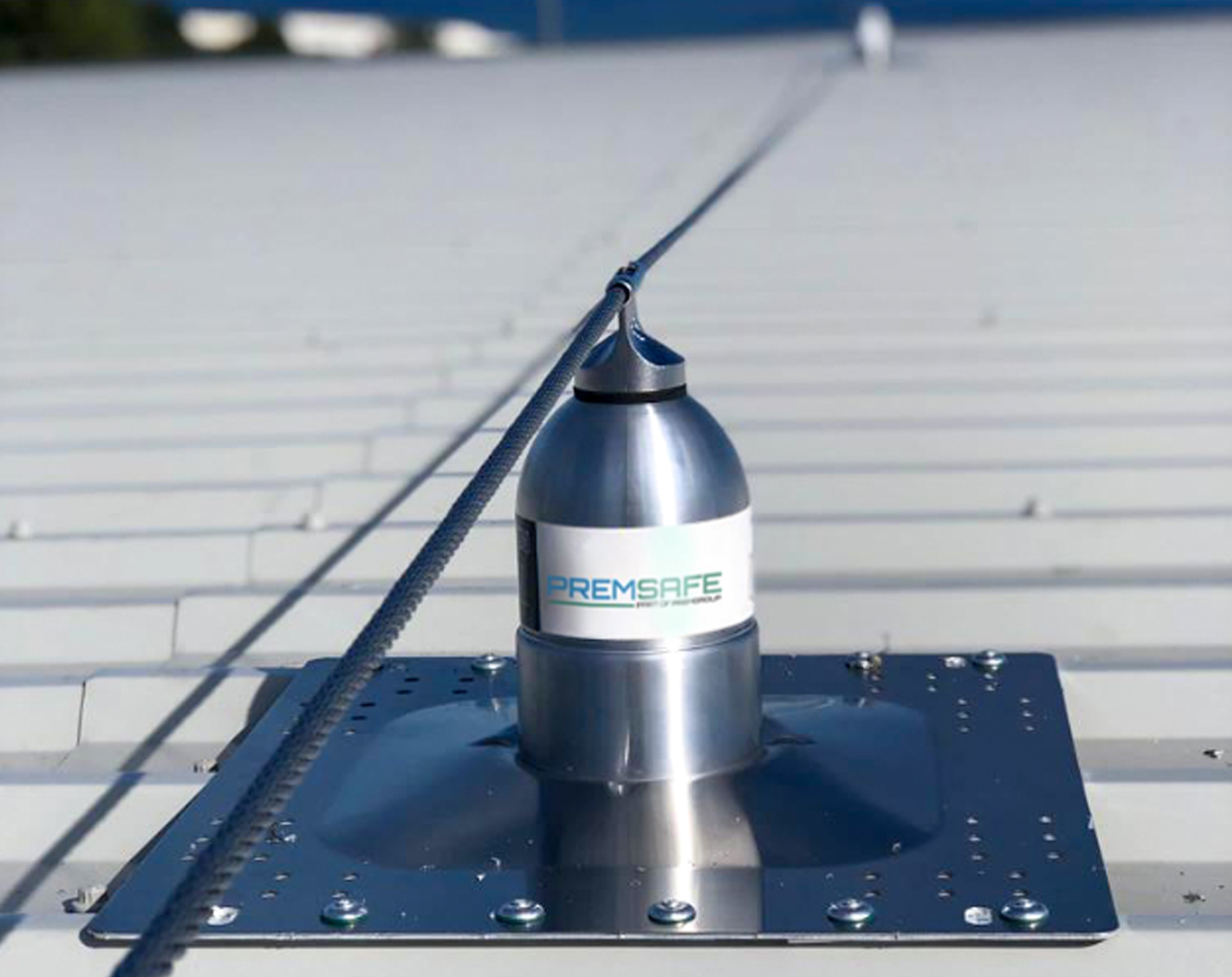 We can supply equipment for install or execute testing and inspection of your current system. Our team of engineers will undertake a complete site survey, allowing them to advocate the most appropriate solution for each job, and within the available budget. Every piece of equipment we recommend is compliant with British Standards.
Our Fall Arrest and Restraint Safety Line equipment can be fixed to most types of roofs. We can also offer you free-standing mobile man anchor options which are acceptable for use by one individual or multiple users.
Before starting work on site, we provide comprehensive technical guidance plus design consultation and always work to agreed specifications / drawings, which are fully costed.
Compare Safety Line Quotes
Get a free no obligation quote from one of our experts