Safety Line Testing & Maintenance
Cable systems or safety lines are often used as a personal measure of protection whilst working at height, when connected to the appropriate personal protective equipment (PPE).
Horizontal Safety Line Testing
Fall arrest systems should be tested every 12 months if used for working at height, however this is a recommended minimum and external factors such as weather conditions can have a big impact on the stability of cable systems. It is therefore extremely important to inspect systems visually on a regular basis.
Other external factors contributing to the main safety concerns include vegetation growth, which can prevent you from moving freely across roofs, so in order to ensure safety at height, you must ensure your roof is regularly inspected and maintained.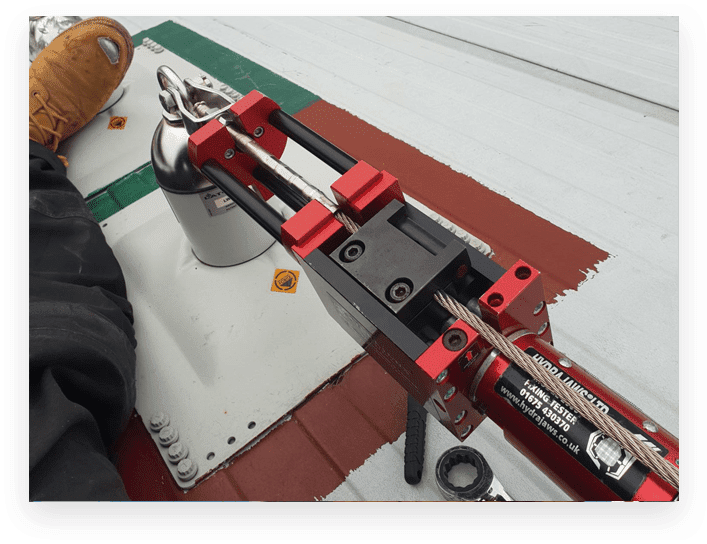 All of the height safety solutions we offer comply with the relevant British & European Standards and can be installed on most roof types to provide the full access and maintenance you require.
Remember: While testing a safety line system, it is also imperative that associated PPE is inspected for compliance and appropriate use.