Guardrail Testing & Maintenance
Guardrail Testing
Premsafe's guardrail compliance inspection service has been developed to minimise risk for building owners / employers.
Though guardrails are hardy edge protection solutions the weather can have a big impact on the stability, and when exposed to excessive high winds and snow, rails can move and become detached at fixture points – it is therefore imperative to visually inspect the system regularly to spot any abnormalities.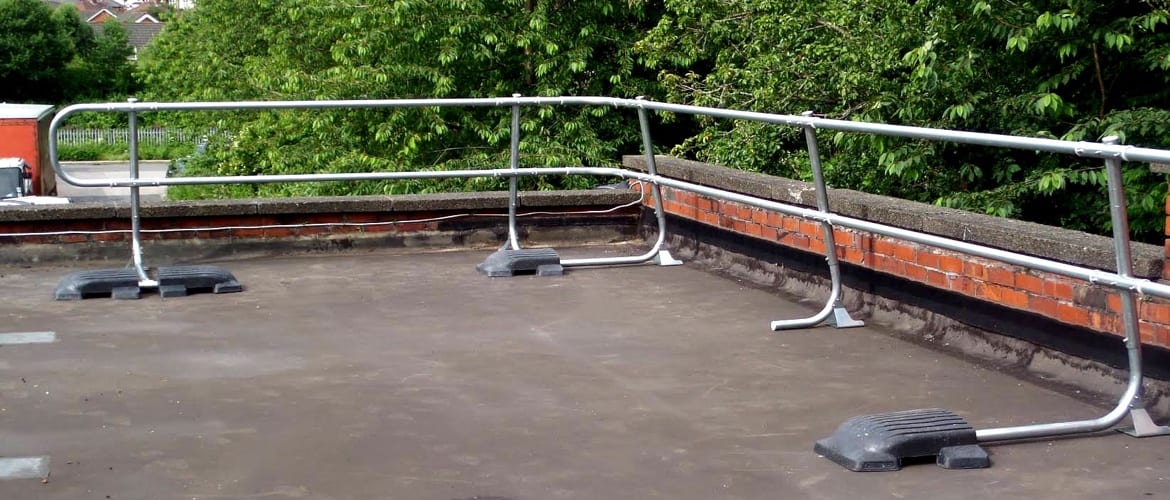 All of the height safety solutions we offer comply with the relevant British & European Standards and can be installed on most roof types to provide the full access and maintenance you require.
Premsafe recommended that Guardrail and Handrail systems used for Working at Height are inspected at least every 6 – 12 months, especially after prolonged bad weather. UK HSE regulations also require all fall protection systems to be tested at least annually.
Our process involves testing the following: