Eyebolt Testing & Maintenance
Eyebolt & Roof Anchor Testing
Eyebolts have a wide range of uses, including merchandising and lighting to rope access maintenance and window cleaning, so it's important that they comply with UK regulations and legislative guidelines.
Eyebolts and other single anchor points should be tested at least once a year (once every 6 months if Class A). If your systems have not been tested within these timeframes, they need to be marked as "do not use" as they may not be compliant.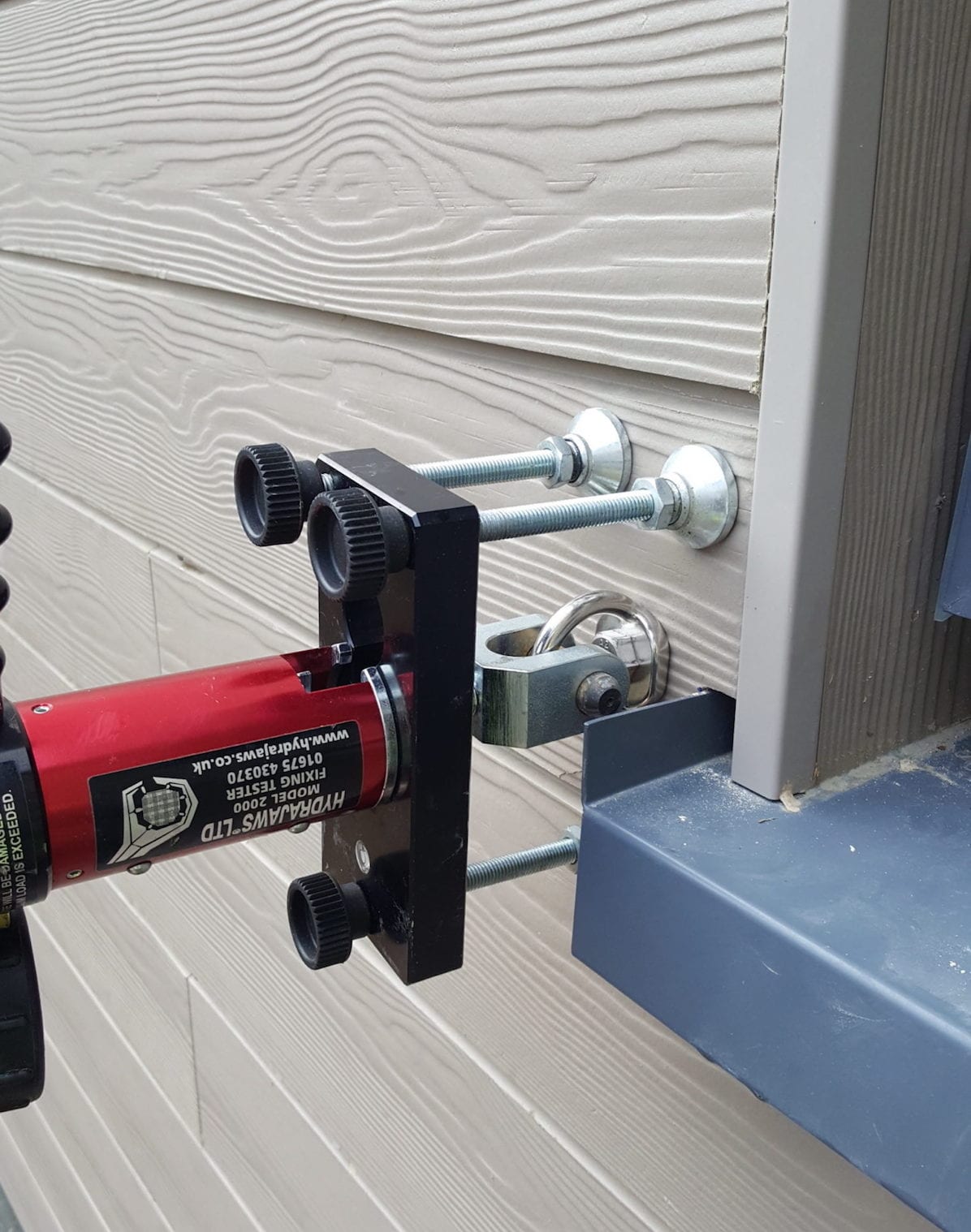 All of the height safety solutions we offer comply with the relevant British & European Standards and can be installed on most roof types to provide the full access and maintenance you require.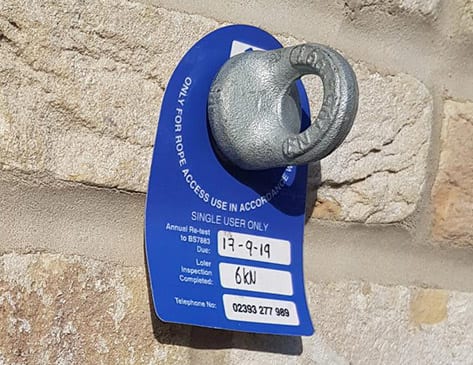 With a wide range of eyebolts available on the market from various manufacturers, we test a number of different eyebolts, including:
Remember: Eyebolts and abseil points are used in conjunction with PPE, it is imperative that this is also inspected for compliance and deemed appropriate for use by a competent person.