Access Ladders Testing & Maintenance
Roof access ladders provide your employees and contractors with a safe means of access, but are they compliant with current PUWER 1998 regulations?
These regulations state that an employer or duty holder have the responsibility of ensuring that all work equipment provided is: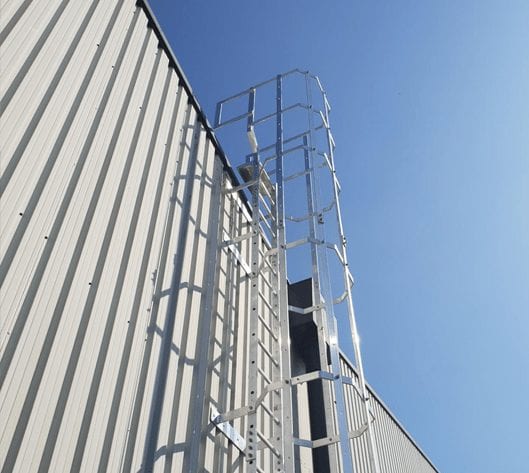 All of the height safety solutions we offer comply with the relevant British & European Standards and can be installed on most roof types to provide the full access and maintenance you require.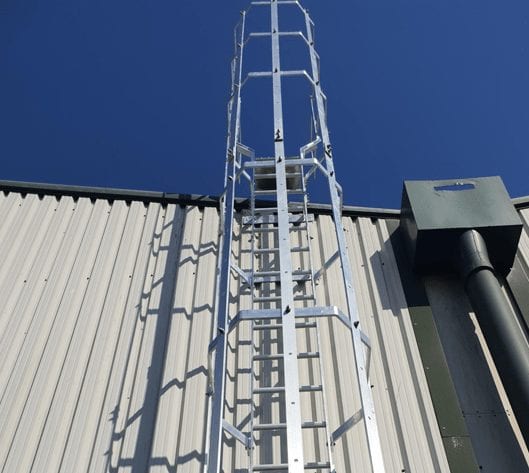 How often should ladders be tested?
Access ladder systems require regular visual inspection and compliance testing every 12 months or more frequently depending on use.
Contact us immediately if you see signs of:
Premsafe's specialist testing and compliance team will conduct a ladder inspection of all fixings, to ensure that they are secure and will examine all moving parts to confirm that they are operating correctly. Fixed ladders are tested to:
Premsafe's specialist teams operate nationwide, and with expert knowledge when it comes to work at height compliance you can have peace of mind knowing that you are in safe and trusted hands. Wherever you are based in the UK, with multiple sites or just one, Premsafe are happy to help keep you compliant with current work at height legislation and regulations.