When required in a location where it's not viable to fit a guardrail, Premsafe systems mobile man anchor provides an easy, cost effective solution, without compromise to safety.
Premsafe's man anchor utilises a central pedestal to provide total fall protection for a single worker for fall arrest or two workers in restraint if they remain at least 1000mm away from the fall hazard. It is designed for use with personal protection equipment, such as a harness and lanyard.
For use on all roof surfaces, including single-ply membrane, asphalt, concrete, stone chippings (brushed) and mineral felt. Man anchors features base weights fully encased in rubber moulding to prevent the pads from peeling at the edges.
The man anchor system is very quick and easy to assemble, utilising a minimum of loose components, and does not penetrate the roof surface or require any structural attachments.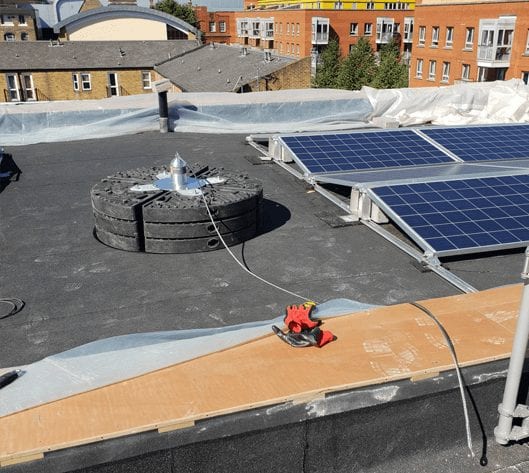 All of the height safety solutions we offer comply with the relevant British & European Standards and can be installed on most roof types to provide the full access and maintenance you require.
Fully tested to meet or exceed current safety standards including: