Eyebolts and Roof Anchor Systems
Premsafe's eye bolt range is a Class A1 safety anchor, we offer two options for installation to a variety of substrates – standard or premium.
Our standard Eye Bolt is produced in 3 different sizes to fit into brick, concrete or masonry. This is made up of a 16mm diameter shank which plugs a pre-drilled hole. This is very simply designed to reduce any bending effects, providing a very secure end product.
Our removable Eye Bolt is a more discreet solution where aesthetics may be more important. This product features the same secure product as the standard version but comes as a removable eye bolt connecting to a grade 316 stainless steel socket which can be hidden by a white cover to conceal the socket.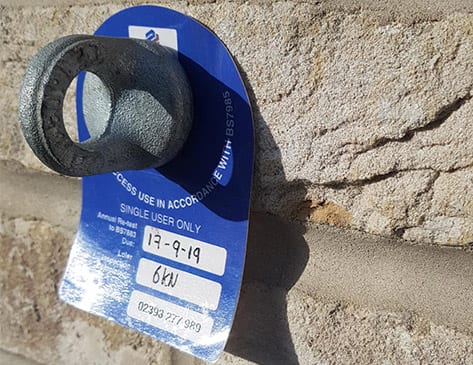 All of the height safety solutions we offer comply with the relevant British & European Standards and can be installed on most roof types to provide the full access and maintenance you require.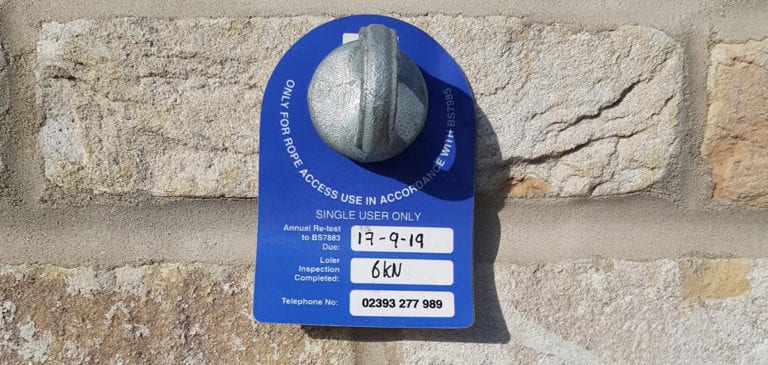 When would you use an Eye Bolt?
An Eye Bolt is used as a fixed safety anchor, it is a very convenient and effective method of providing fall protection for carrying out routine external maintenance.
They can be quickly and easily installed, they are also very popular as they look aesthetically pleasing.  Permanently installed eye bolts are often used when access is needed to a working area at a height on a regular basis for production or maintenance.