Premsafe systems provide a number of innovative solutions for all roof walkway applications.
GRP & anti-slip roof access walkways
Premsafe can supply  & fit a  wide range of safe, anti–slip, level walking surface for anyone who needs to access a roof in the course of their work.
UPVC walkways are designed to give safe access for all cleaning and maintenance purposes. It offers a lightweight, practical solution which can be easily installed.
We have sold and installed our roof access uPVC walkways to the NHS, manufacturing and industrial plants, local government and infrastructure projects.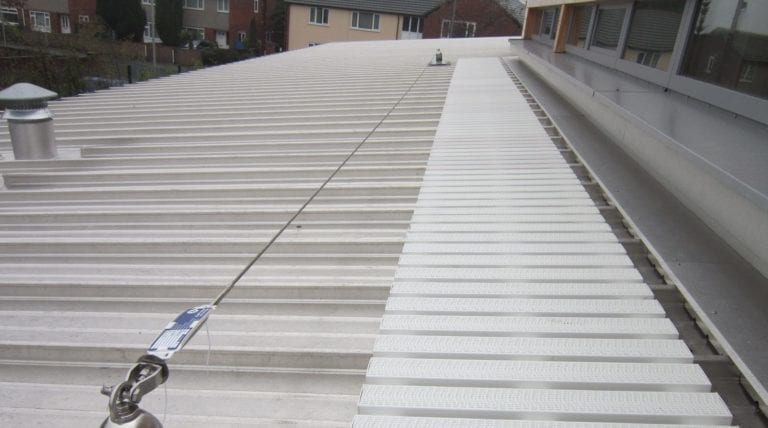 All of the height safety solutions we offer comply with the relevant British & European Standards and can be installed on most roof types to provide the full access and maintenance you require.
Aluminium walkway panels to provide a safe, lightweight, non-slip route to maintenance personnel. Aluminium walkways can be fitted to all roof surface types and are extremely strong and robust. They offer a long lasting solution to all roof access requirements.
Typical applications may include:
Working closely with contractors, quantity surveyors, architects and designers Premsafe ensures that we deliver the height safety systems our clients require.