Be it on a roof or dedicated plant room, any maintenance of plant systems make must be carried out safely and with the utmost care, using a walkway or safe access platform to allow access to the required level.
Using a variety of systems and fixing options our industrial and commercial plant support systems access can be designed around an existing plant area or a completely new layout.
Our plant access systems can be installed for any requirement, including but not limited to: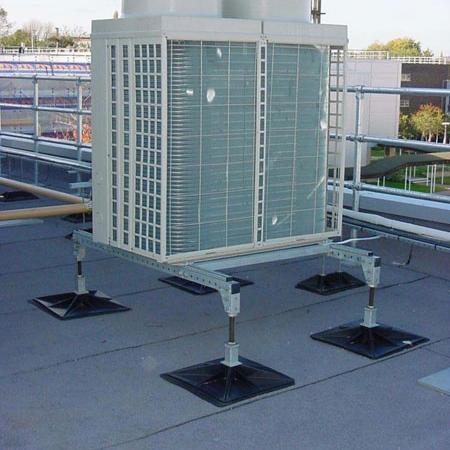 All of the height safety solutions we offer comply with the relevant British & European Standards and can be installed on most roof types to provide the full access and maintenance you require.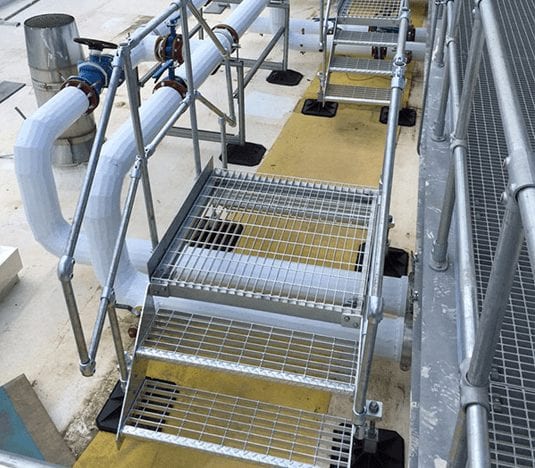 Stand extensions for plant support
By adding these units to our existing single unit stands the installation can accommodate multiple air-con units. The extension stands require only 2 feet pads as they are attached and supported by fitting to either end of our standalone units.
As many multiples as required can be added to a run length.