Compare Guard and Hand Rail Systems
Premsafe supply a wide range of guardrail and handrail systems to suit your specific building requirements, helping to eliminate height safety risks that your employees or contractors are exposed to.
Freestanding edge protection
Our guardrail systems which provide permanent edge protection without the need to mechanically fix though the roofing membrane or roof structure.
Where regular access or maintenance is required, Premsafe can install a modular edge protection system that can be for temporary or permanent use.
The versatility of this system sets it apart, for use on existing building or new builds includes standard vertical, raked, radiused and folding applications. Freestanding edge protection does not require fixing into the roof due to it's proven cantilevered system using recycled PVC weighted bases and can be used on almost all roof substrates with a pitch of up to 10 degrees.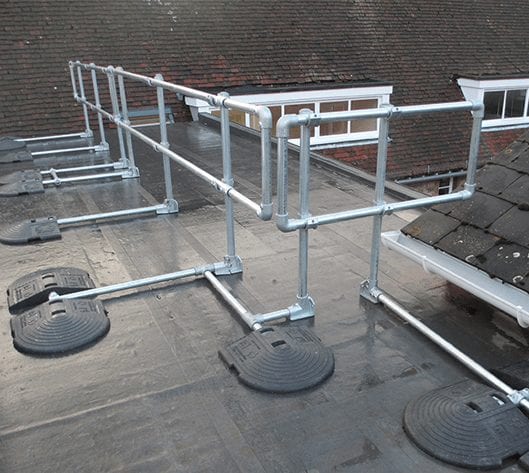 Premsafe supply a wide range of guardrail systems to suit your specific building requirements, helping to eliminate height safety risks that your employees or contractors are exposed to. View our different guardrail options below:
Compare Guard & Handrail System Quotes
Get a free no obligation quote from a Fall Protection Expert