Compare Roof Light Protection Systems
Premsafe's rooflight fall protection is a free standing, collective fall protection system for the safety of maintenance and inspection personnel.
Designed to prevent falls through fragile areas on a roof, such as roof lights, access hatches and roof lights. Available in a variety of sizes, shapes, and material to fit almost any roof opening
The covers do not penetrate the roof membranes, thereby maintaining the integrity of the roof.
One of our Premsafe products is a modular system that features recycled PVC bases, like many of our safety products, which support upright posts around the roof light's perimeter. The attached tubes create a rigid frame that clamps securely to the corners of the roof light, covering areas up to 4m2.
If the roof light is an access hatch that needs to be used for access and egress, roof light fall protection can be combined with a self-closing safety gate, making access safer.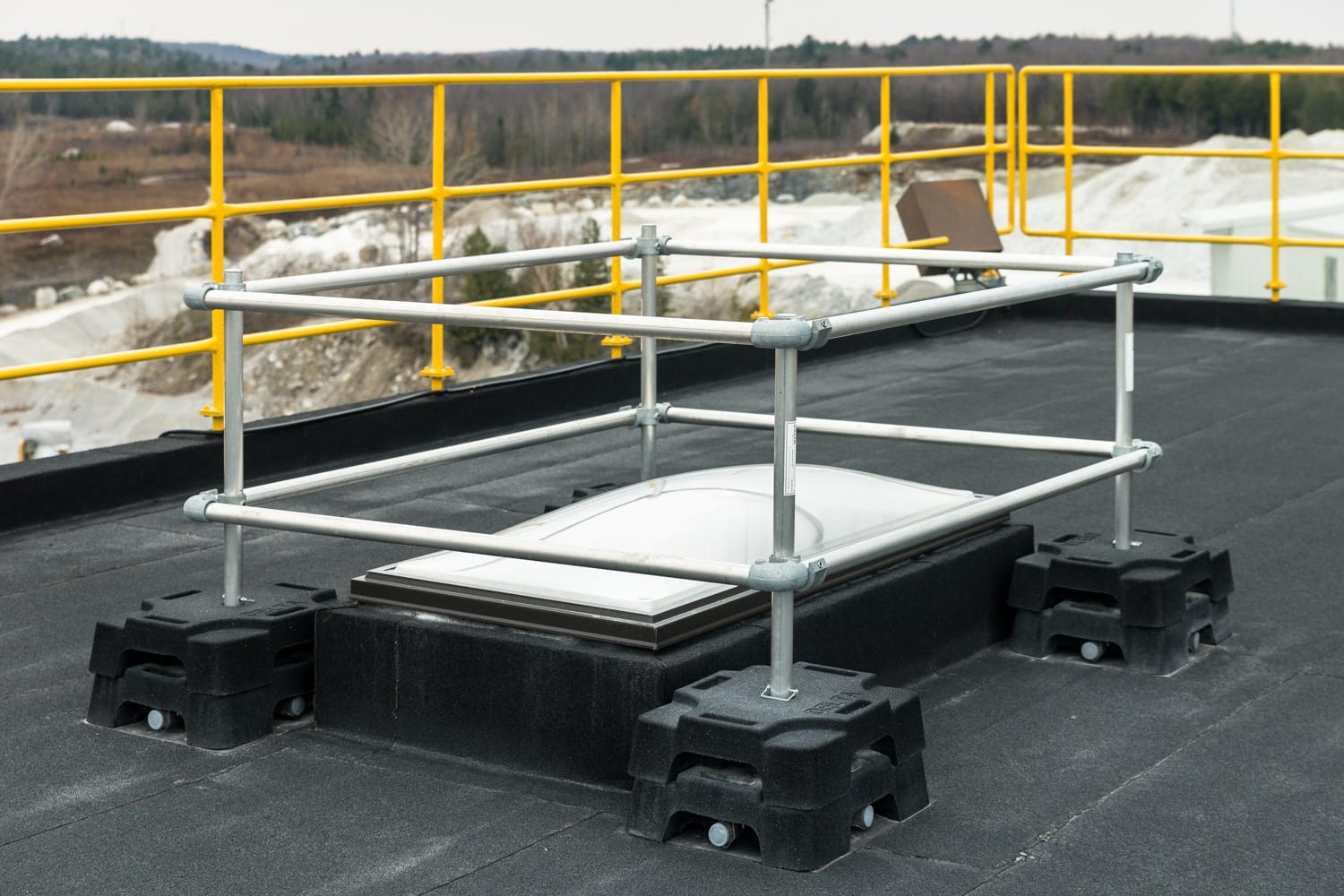 Types of roof light protection
We can supply and install any type / design of roof light protection and offer a complete bespoke service from planning, to manufacture, to installation and ongoing maintenance.
Compare Roof Light Protection System Quotes
Get a free no obligation quote from a Fall Protection Expert