Gantries, steps and platforms provide safe access to a range of internal and external areas of buildings.
Gantries, Walkways & Platforms
Premsafe design, supply, install and test gantries, free standing steps and platforms to improve the access and safety of our clients' roofs. We also use these solutions to allow safe access to building interiors and other exterior areas of their building's structure.
Gantry structures are usually made from profiled aluminium and can be coated to improve durability, but also to improve aesthetics by providing consistency with their other systems.
In addition to gantries, Premsafe can also provide free standing steps and platforms to enable workers to safely access areas of a roof which are blocked by plant and other permanent materials. Whatever your access requirements, all of our solutions are compliant with work at height directives and are designed and manufactured to meet BS EN 516:2006.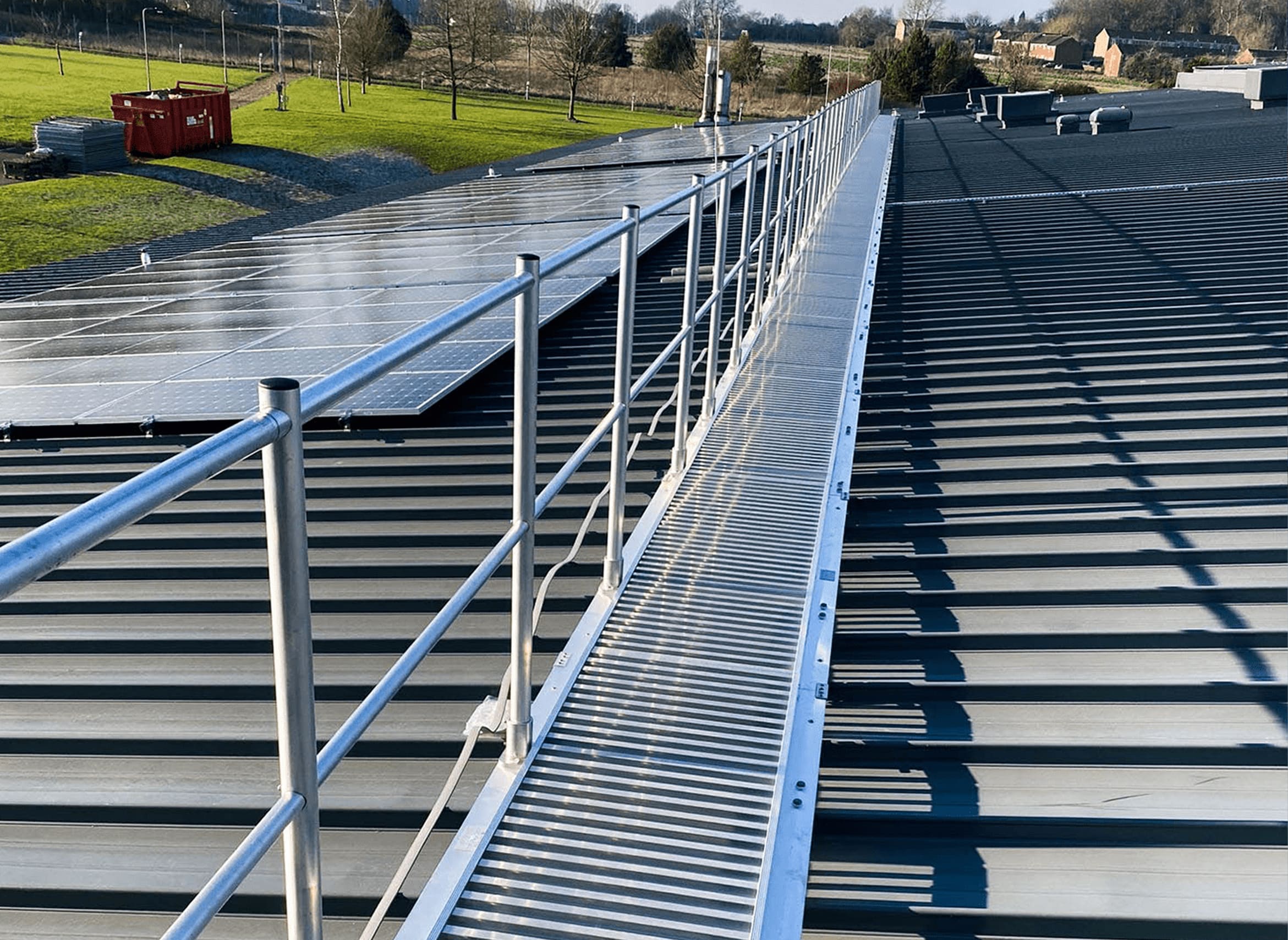 Gantries, Walkways & Platforms solutions
Each gantry and/or step & platform solution we provide to our clients is bespoke and designed specifically to enable our clients to access key areas of their building based on their requirements.
Below are some examples of gantries, steps and platforms:
Compare Gantries, Walkways & Platform Quotes
Get a free no obligation quote from one of our experts