Some may think that this can often lead to incorrect usage. According to the Health and Safety Executive, in 2014-2015 falls from heights made up over half of fatal injuries in the workplace. Using error-free methods and correct fall protection equipment's, will help an employer or duty holder to reduce the risks. It is also very important to ensure employees and contractors fully trained to understand when particular equipment should be used in order to keep the workplace in line with the Health and Safety standards.
Here at Prem Safe Fall Protection Solutions, we offer two fall protection lanyards; fall arrest and fall restraint. They may sound the same but when it comes to usage, there are important and clear distinctions between them.
Let's find out the difference.
Falling arrest equipment prevents a worker from further injury when a fall has already occurred by reaching impact at a lower level. A full body harness is connected to a double or single lanyard using an energy absorber. Fall arrest lanyards have various types of connections at the 'working end', this depend on the proposed work activity and anchor point available. The energy absorbing lanyard is designed to decelerate work activity and anchor point available. The energy absorbing lanyard is designed to decelerate the falling worker to zero miles per hour. The equipment supports hands-free work and fall occurs, the system is activated.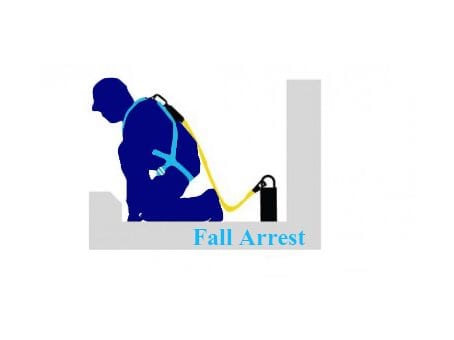 Fall restraint system in the other hand is used as prevention tool. It operated to shop a worker from reaching a position at height in which a fall hazard may occur for example; reaching a building's edge. The fixed length, single lanyards can be supplied with a range of connectors depending on the work activity.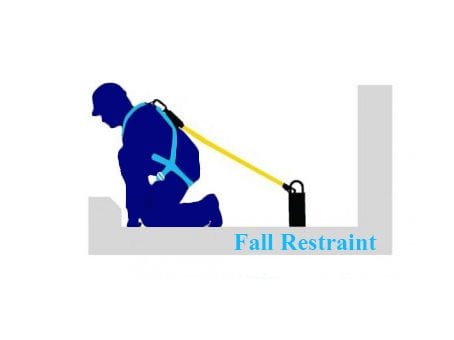 Both of these lanyards are made of 25mm wide polyester webbing and their low-maintenance design makes them easy to use.
Safety protection equipment's must be regularly inspected and maintained in order to comply with the current legislation. At Perm Safe Safety Protection Solution, we follow these inspections and maintenance of all our safety protection equipment's, including our fall restraint and fall arrest lanyards.
If you have construction or maintenance work on a height contact Prem Safe Fall Protection Solutions today to carry out a no obligation FREE survey on 02393 277 989 or request a call back and one of our expert will contact you shortly.
At Premsafe we have the experience to determine the best solution always working to the budget, stakeholders need to know when they are exposed to health and safety issues and potential legal proceedings.

Simon Hobden, Sales Director at Premsafe